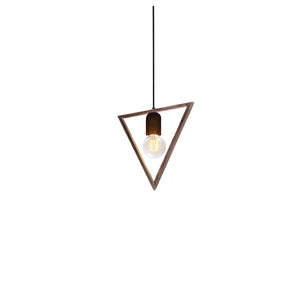 Artus Reclaimed Wood Single Light Pendant
HappyFrog Decor
Regular price $89.99 Sale
Ideal for any modern space like a coffee bar, living room, dining room this single light pendant features a sleek triangle form with a touch of elegance. Rod-hung and custom handmade from reclaimed wood.
Statement of Distinction & Uniqueness
The Artus single light pendant is hand-made from our expert artisans in reclaimed wood. A piece that is hand-cut and assembled by the human hand is truly a piece of art that will last for generations! Having this piece build in reclaimed wood will not only help save our environment but preserve a sense of history. Become a proud owner of a piece that is absolutely unique with a past story that adds to the appeal of your finished product.

FREE SHIPPING
SKU: A0085